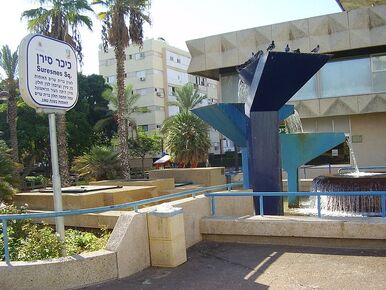 Suresnes Square is a shopping center in Holon. This building opened in the 1960's or the 1970's.
Building Information
Edit
Building name: Surennes Square
Type: Shopping center
Address: Suresnes Square, 36 Eilat street in Holon
Country: Isarel
Construction Ended: Unknown
Nearby buildings:

Maccabi HMO Eilat street
Suresnes Square residents
Bat Yam Yoseftal train station
Elevator filming strategy
Edit
Photography:

Allowed

Security level:

Low

Filming difficulty:

Easy
Elevator specifications
Edit
There is a one Nechushtan Schindler traction elevator.