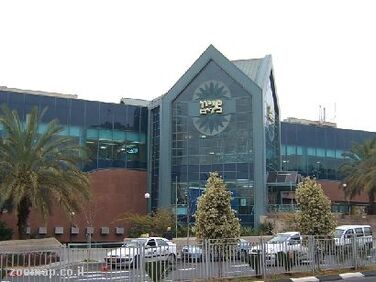 Bat Yam Mall is a shopping mall in Bat Yam, Israel. One of the 2 malls in the city.
Building Information
Edit
Building name: Bat Yam Mall
Type: Mall
Address: 92 Yoseftal street, Bat Yam
Country: Isarel
Construction Ended: 1993
Nearby buildings:

Tarbutech
Bat Yam Yoseftal train station
Elevator filming strategy
Edit
Photography:

Not Allowed

Security level:

Medium

Filming difficulty:

Medium
Elevator specifications
Edit
There are 9 elevators. 6 Nechushtan Schindler traction elevators from 1993, 1 Schindler traction elevator from 2013 and 2 Kone traction elevators from 2012.
Main elevators
West Parking elevators
East parking elevators
Service elevators
Parking Garage service elevators
HaShakem Parking Garage elevators