Blacklisted Building
This building is blacklisted by the elevator community because staff of this building harrassed an elevator photographer for taking pictures/videos.
19 HaMashbir street is a small office building at the industrial area in Holon.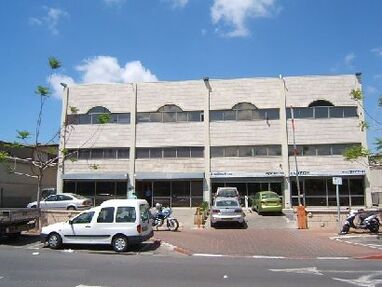 Building Information
General
Building name: 19 HaMashbir street
Type: Office Building
Address: 19 HaMashbir street, Holon
Country: Isarel
Construction Ended: in the 1990's.
Nearby buildings:

Bola Bowling
Premium Center
Profit Center
Elevator filming strategy
Photography: Not Allowed
Security level: Quite Low
Filming difficulty: Medium
Elevator specifications
There is a one Isralift traction elevator that got modernized by Al Red.